2011 SCULPTURE SYMPOSIUM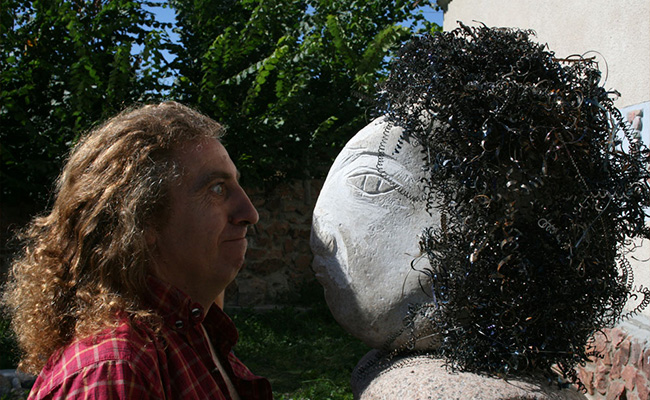 This project took place from the 1st to the 14th of August 2011 in Kalmak Ashu village in the Chong Kemin National Park in northeastern Kyrgyzstan. Artists from Kyrgyzstan, Austria, Germany, Spain, France and USA worked over two weeks with local natural materials and created artwork raising questions on cultural diversity in the modern world. Understanding and artistic comprehension of the local landscape and ecology are the central goals of the project and will be accomplished through means of visual expression. Methods as alienation, deconstruction, intervention in nature, use of play-technics and virtual spaces make possible unsual perceptions and surprising observations. Works of art will harmonize with their surrounding environment and will remain in the open air to serve as a one-of-a-kind temporary art museum. Together, the works were a reflection of the different personalities and national identities of diverse cultures in the 21st century.
The project in collaboration with Herbert Windmayer international artist's studios DomagkAteliers Munich and supported by Stanbek Toichubaev owner of Ashy Guesthause and Embassy of Kyrgyzstan in Berlin.